Master Economics
provides the necessary background for students to carry out rigorous economic analysis in questions of interest for policy and business. It offers students the possibility to shape their own profile by concentrating in particular specialization areas.
offered by the Departments of Economics and Finance, provides the methodological basis necessary to carry out theoretical and empirical research in economics and finance. This includes the development of new and more advanced methodologies and analytical approaches.
The full-time two-year Master's Program in Economics is exclusively taught in English. The department is actively catering for students with a bachelor degree in economics or related fields from Austrian as well as from foreign universities. The program is committed to excellence in teaching and offers an ideal springboard for an ensuing Ph.D. program. It also opens the door to many interesting professional careers in Austria and abroad at all places where economists are required. These main targets, research and career support, are reflected in two different tracks within the Master's program. Toward the end of the program, all students are completing master's theses that are academic essays targeting a publishable level.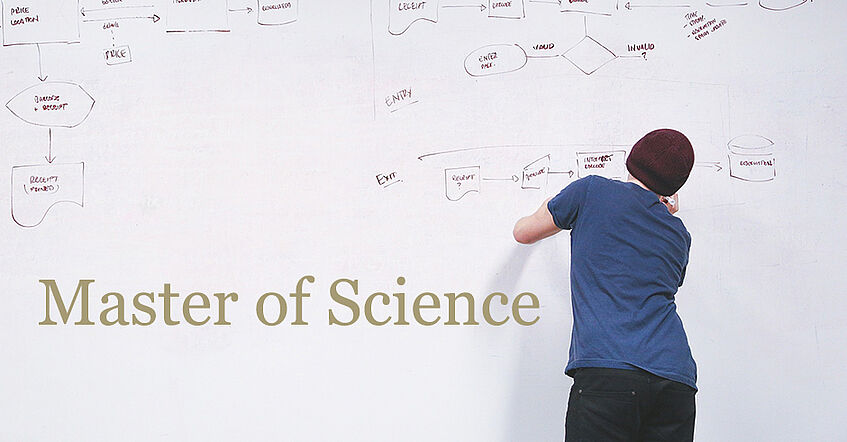 The Bachelor Study Programme of Economics at the University of Vienna will be recognized without further requirements for admission to the Master Study Programme of Economics. Graduates from other faculties at the University of Vienna or other equivalent university studies in foreign countries that total at least 180 ECTS from local or foreign post or secondary education will require:
- Excellent knowledge of English through previous study which should be supported by the following minimum requirements: (new regulations [in German] | 16.12.2016)
The certificate should not be older than 3 years!
TOEFL: ibt (internet-based); at least 95;
IELTs: Overall Band Score: 7;
Cambridge Certificate in Advanced English (CAE): from Grade C (a minimum of 180 points);
Cambridge Certificate of Proficiency in English (CPE): from Grade C.
Language Centre of the University of Vienna: language competence proof to level C1.
Successful completion of a bachelor's or master's program entirely in English
- A minimum of 150 should be reached in the Part Exam of the GRE revised General Tests on the topic "quantitative reasoning" within the last two years

The GRE revised General Test is a standard test, which consists of three parts:
Verbal reasoning
Quantitate reasoning
and
Analytical writing
The Quantitative Reasoning section, in which mathematical knowledge is examined and a total maximum of 170 points can be acquired, is decisive.

In order to evaluate the equivalence of your degree please include in your application the hours per week and ECTS in all of your courses. In particular you need to demonstrate that you have acquired sufficient knowledge in the following fields: microeconomics, macroeconomics, game theory, statistics, econometrics and analysis (mathematics). Note that you may be given acceptance subject to taking some additional courses in our bachelor program in case you are missing sufficient background in up to two of these six areas.
Specific admissions requirements are listed in the curriculum. Application for admission is made through the University of Vienna's central admissions office. You can find information on this on the website of the Study Service service centre.
Curriculum for the Master's Programme (german) (english)
With regard to english-certificates, the guidelines are laid down in the official University Bulletin (Mitteilungsblatt) dated 16.12.2016